About Me
I'd consider myself to be a full-stack developer (who leans more towards the backend) with plenty of experience in C++, C, Python and Java. I'm also really excited about Rust and have done some projects in it (check out my GitHub).
---
Experience
I've worked a few real neat places. If you're interested in a full list of my experiences, please check out my resume or LinkedIn.

C++, Qt, Python, Jenkins
For my final co-op, I worked in Bern, Switzerland, in the medical devices industry. My projects included working on OTOPLAN, a cochlear implant planning software doing feature tickets, an integration test suite and working on the ISO 62304 release. Additionally, I rebuilt their Jenkins-based CI infrastructure.
I worked from home for 10 weeks during the COVID-19 pandemic, and continue to work part time remotely from Canada. This co-op made me proficient with C++ (Qt), Groovy (Jenkins) and continued building my skills in Python.

Python, Docker, Bash, QGIS, Qt, GitLab CI
For my second co-op, I worked in Vancouver, BC, in the mining and geohazards tech sector. My projects included the Sea to Sky Geohazards web map, and DRIVER, a drilling volume estimation application. This co-op increased my proficiency with Python, Docker, JS and SQL.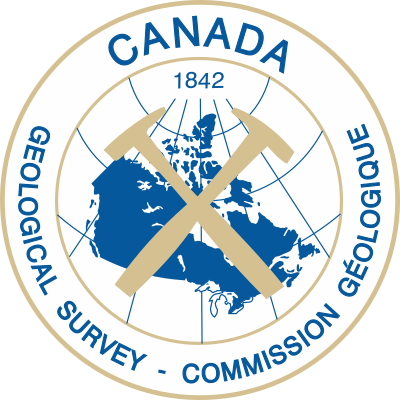 Python, PostgreSQL, HTML/CSS/JS, CentOS
My first co-op made good use of my skills in GIS as it had a focus on working with spatial data. My project included a PostgreSQL database for mapping the geology of Northern Canada and an accompanying web application. This co-op laid the foundations for my skills with Python, SQL, HTML/JS/CSS and XML.

C, Java, SQL, HTML/CSS/JS, Algorithms, Networking
I recently graduated from Computer Science (B.Comp. Honours, Co-op), with a minor in GIS and Environmental Analysis (B.Sc). I finished hold a 94% cumulative average in Computer Science courses and a 90% overall average. I was inducted into the Society of Excellence for the College of Engineering and Physical Sciences and was also a nominee for the Co-op student of the year in 2018. To see the other scholarships and awards I've won, check out my resume.

Rust, Python, Qt, Networking, SQL
I've done a few projects that I think are pretty neat, or that taught me something cool. You can find them on my GitHub.
A project that I really enjoyed working on was Rusty Timer, a set of utilities for race timing. It's how I learned and fell in love with the Rust programming language.
---
Community
I don't just work in tech, I like to spend time with some other community organizations too!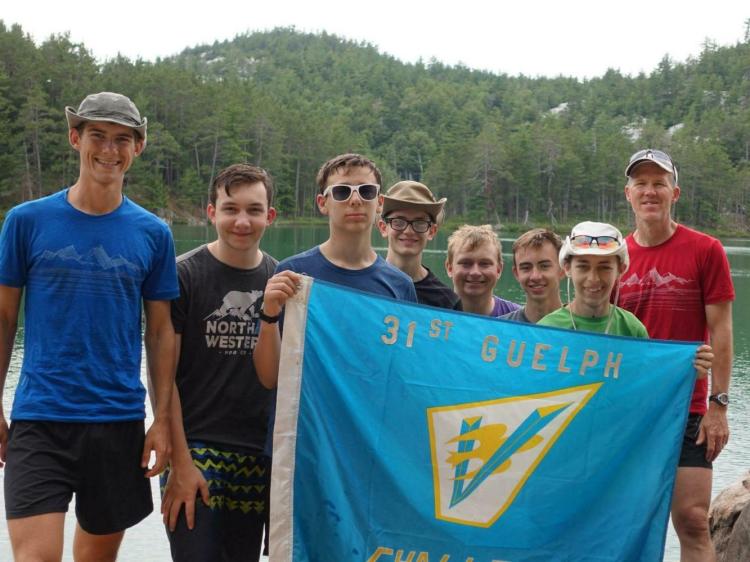 Scouts
I've also been a involved with Scouting for 15 years, both as a participant and leader. I started at the very first opportunity as a first year beaver and carried the program all the way through to where I am now, a Rover Scout and leader with the Scout troop. Through this program I've grown my passion for the outdoors and a desire to share this passion with others. If you ever need a campfire chief, I'm your guy.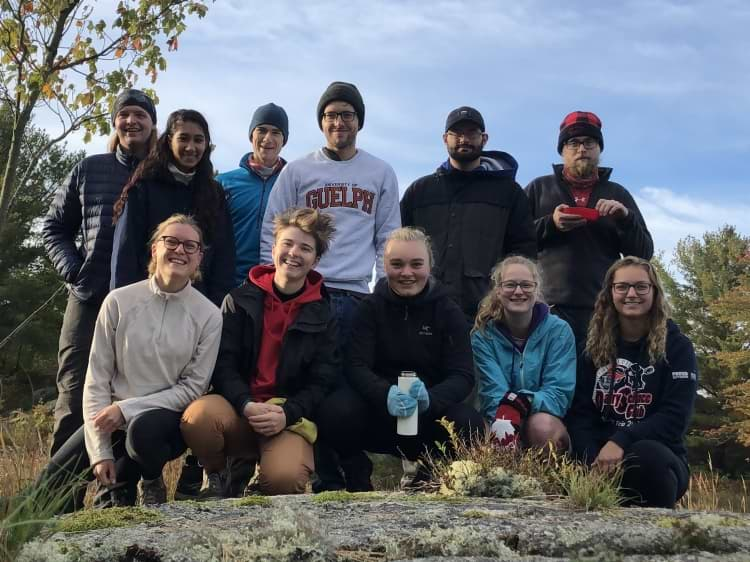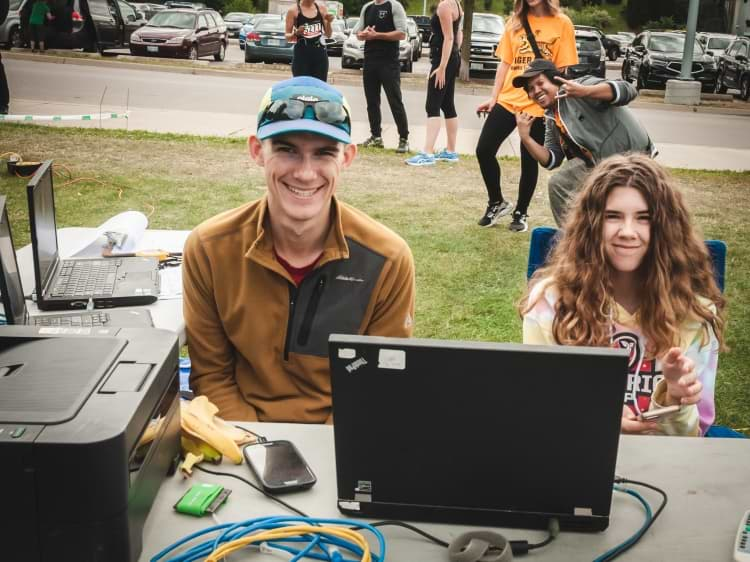 Race Timing
I've been timing with Speed River Timing since 2009. I've timed everything from charity to Olympic qualifier events with 20 to 4000 participants. The events range from road, cross country and track running events to bike, snowboard and speed skating races.
---
Adventures
I like to get outside when I'm not working. Here's what I'm usually up to.
If you're more interested in my adventures than my work, then check out the blog I write with my partner: The Stories You Tell.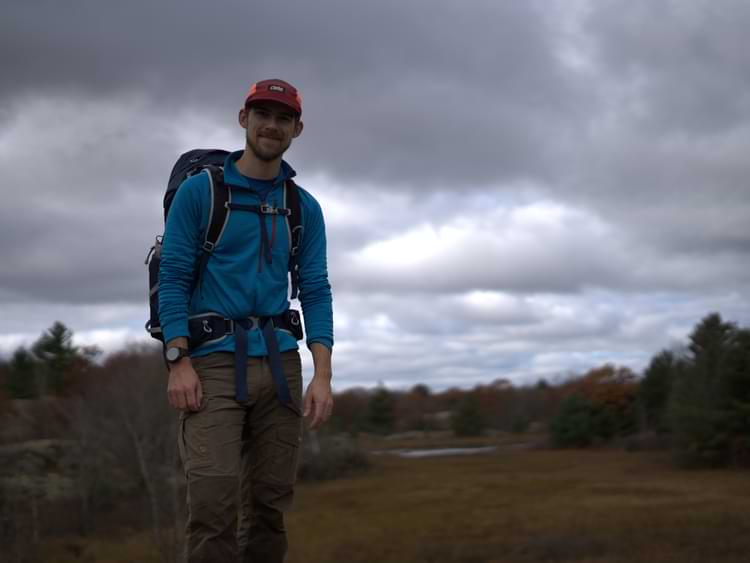 Hiking and Backpacking
I spend as much time as I can living out of my backpack and am always looking for new trails. I've hiked thousands of kilometres in the last few years, everything from the Bruce Trail in Ontario, to the Long Trail in Vermont, to the Rockies and Coastal Mountains in Alberta and BC, and the Alps in Switzerland!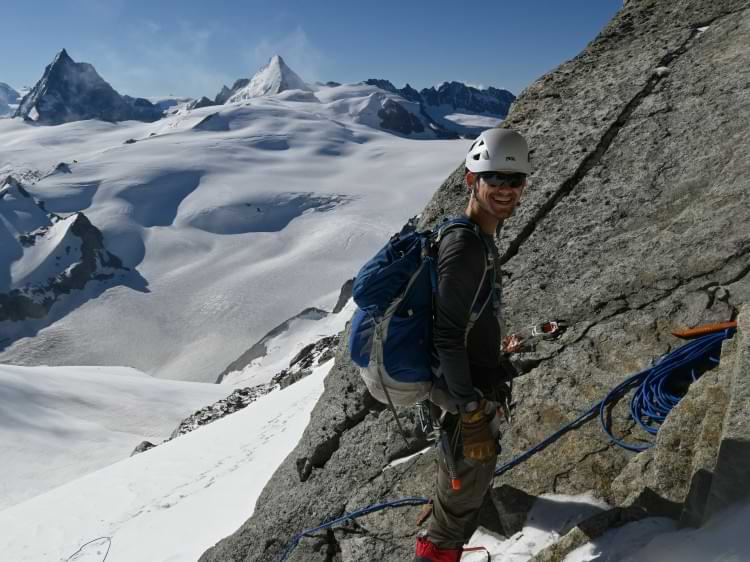 Climbing and Scrambling
I like mountains a lot, if you hadn't already figured that out. So climbing is just another way for me to enjoy them. Plus you see cools things, and meet really awesome people while you're at it.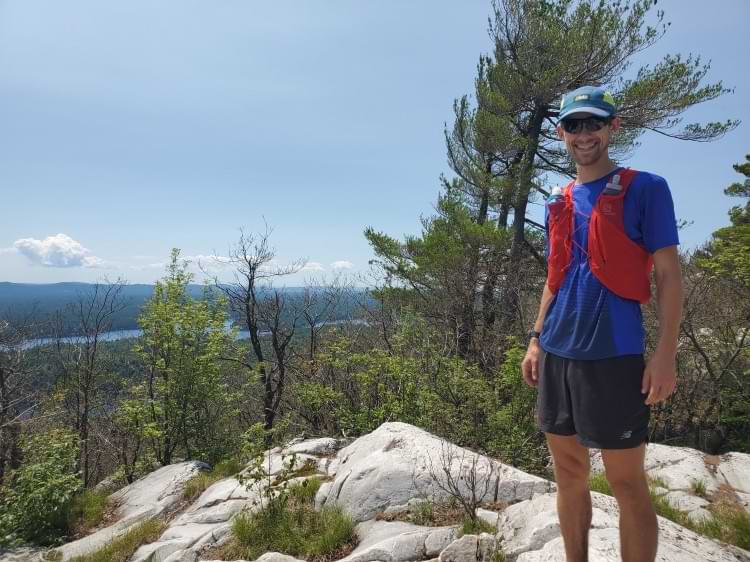 Running
I used to be a pretty mediocre competitive runner, I ran a 17:19 5km one time, and that's about as good as it got. I also ran middle and long distance on the track, as well as steeplechase. I've given up the racing (for now at least) and just run recreationally to stay fit and push my boundaries.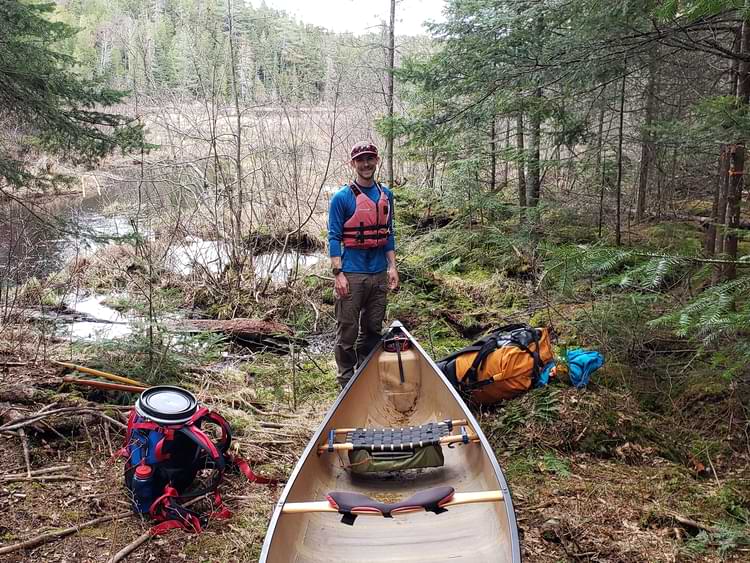 Canoeing
My passion for the outdoors doesn't stop on the trails. I try and spend as much time as I can paddling and canoe tripping. I've done many of the popular, and lots of the not so popular routes in Ontario.
---